If you ask my son what he wants to be when he grows up, he always leads with "a hockey player". Sometimes he'll add another sport, or perhaps a doctor, but everything starts with and revolves around first being a hockey player.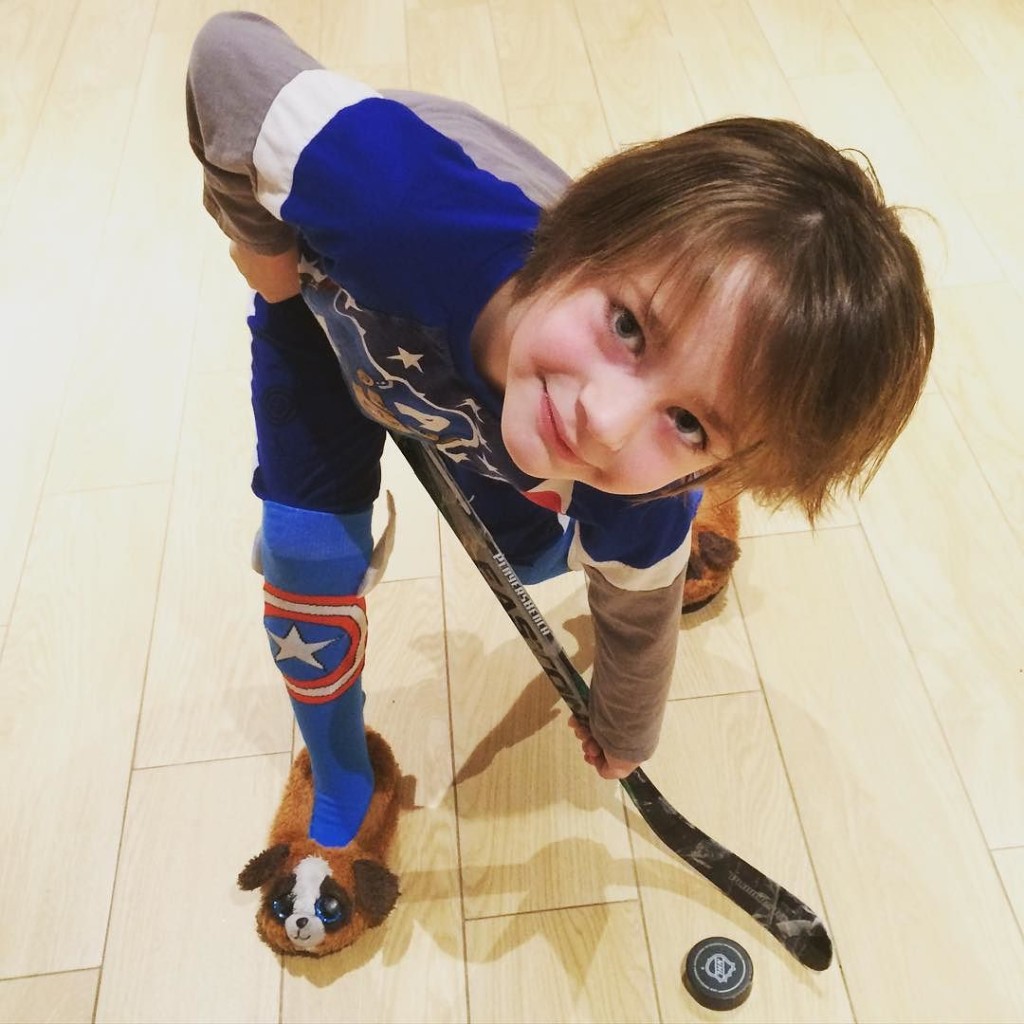 According to his plan, he is going to play in the NHL and whichever team he plays for, that's where I will live, and I will follow him around as he jumps between all of his favorite teams. "That's a great plan," I tell him.
Inside, my heart and my brain drop the gloves.
My heart wants him to follow his dream. It wants him to watch a hockey game or to play hockey in the basement and know that hockey is what he will do with his life, and to live and reinforce that ambition every day. My heart wants him to hold on to that goal and have it drive him to be a better skater, a solid teammate, a focused student, and to know what it feels like to overcome an enormous challenge to achieve a dream.
My brain remembers what he was like last year when his ataxia and lack of balance made most physical things, including hockey, impossible. It contemplates the odds of playing a physical sport with seizures and epilepsy that is still not fully under control. My brain wants to err on the side of caution and to focus his attention on something more realistic.
Like many hockey fights, there is no winner…the two sides just tussle for a few minutes and then have a seat in the penalty box. Neither side wins in my fight, either. The skirmish only brings on more questions. Should I encourage him to continue to pursue his dream and risk devastation when I have to tell him he can't join a team because of his epilepsy? Should I have him set more realistic goals now to avoid that heartache? How do you tear away the dream of a six-year-old boy?
I've decided that you don't.
The future is too uncertain to predict the course of his life or the part that epilepsy will play in it. Yes, he might be burdened with seizures for the rest of his life. Maybe they will get worse. But he might also outgrow them. Someone may develop a better medicine, or they may find a cure, or a new device to control or eliminate his seizures.
The only thing that I can do is focus on today. Today, and every day until it is proven otherwise, I'm going to do everything I can to support his aspiration to play hockey. We have a skating coach, and work with pucks off the ice. We talk about teamwork, and strategy, and going on the road with him and the team. We watch hockey games and talk about what it will be like when he is playing as if it is an inevitability because the most assured way of him not reaching that goal is to discourage him from trying.