My typical day starts around 2 AM. We're sharing a bed now, my wife, my son and I, because we're not ready to let our son be alone in his room a floor away. I'm usually awoken by my son having a myoclonic seizure, a brief expression of sound, a jerk, enough to wake me, but he usually returns right to sleep. I'll lay awake and wait for the next seizure, which may or may not come immediately. Eventually, I drift back to sleep, only to repeat the process a few more times during the early morning until my son eventually wakes up between 7 and 8 AM.
Once he wakes up, the next hour is a mix of listening for seizures and trying to judge his temperament to see if we're going to have a good day or a not-so-good day, in which case I'll hang around a bit more before I go to work.
When I do go to work, I'm always on edge, waiting for the phone to ring. I check in constantly with my wife to see how my son is doing. How are his seizures? How is his behavior? Sometimes, she calls me. Sometimes, I have to go home.
After work, if it was a good day, we will hang out as a family and have dinner. We'll play hockey, or catch, or Xbox, and we'll do normal family stuff. If it wasn't, then I take over for my wife so she can get a break, and we'll spend the rest of the night trying to just make it to bedtime.
Around 7 PM, we start preparing for bedtime. Lately, we give him his calming medicine and a dose of melatonin, then around 7:30 we start the routine of brushing his teeth, washing his face, giving him the rest of his meds, and reading a story while listening to Mozart. If he's tired enough, he will fall asleep and we count our blessings. If he doesn't, we spend the next hour or two holding him down and trying to calm him down until he eventually falls asleep.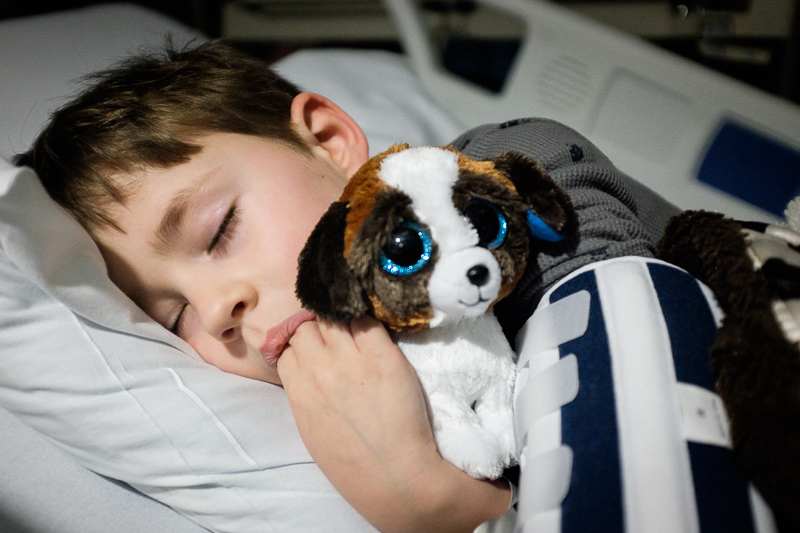 Once he is down, my wife and I might watch a show or spend some time together, but we're always still on edge, checking the camera in the room at every sound to see if it's him getting up again, to see if we need to go in there and repeat the calming or the holding down. If we get to finish our show, we'll head in to bed, grateful for another day, and hoping the next day will be better.
There are a million similar, and a million different stories of how families are dealing with epileptic children. Many of us spend all day counting seizures and trying to keep our kids safe. Some of us are dealing with anger and impulse issues. Others are dealing with kids that might not be able to walk, or talk, or move, on top of having seizures. We've met some of these families, and we all have our own stories. The seizures might be a common thread, but as each of our stories reveal, epilepsy is so much more than just seizures, and living with epilepsy is something that impacts the entire family.