I needed to clear up some space on my computer today, so I pulled up a list of the biggest files on my computer. Near the top of the list were a group of movie files with generic names. I clicked on the first one, and it was a video of my son that we made to document his behavior when it was at its worst.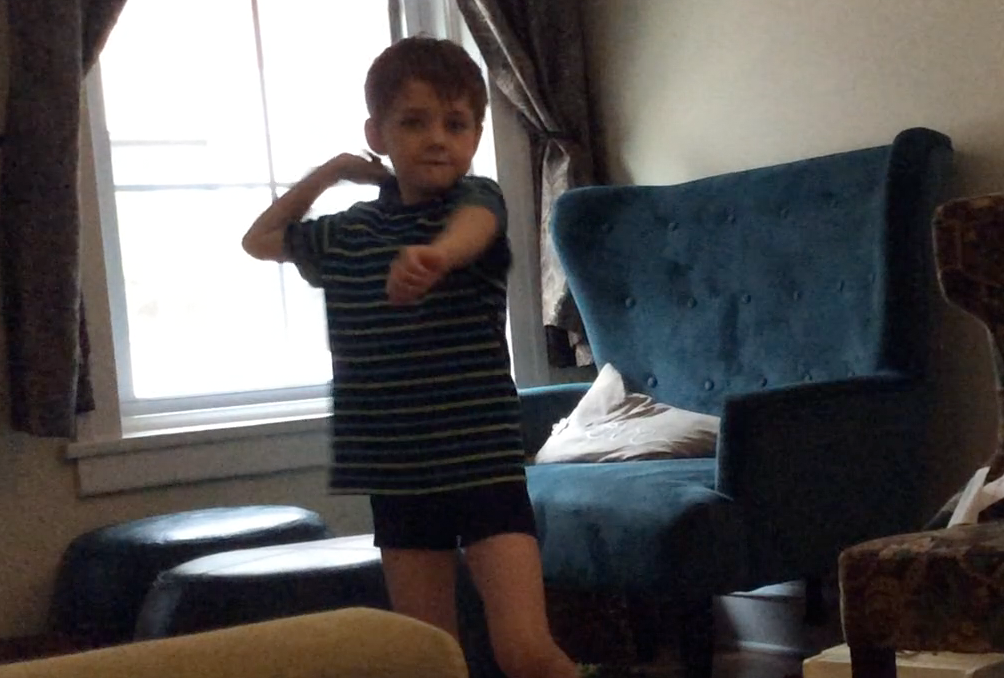 I wasn't prepared to see the video, and it really unsettled me. Even now, hours later, I'm thinking about the video and how desperate and scared we were. There were no answers for why he was acting the way he way. It could have been side effects of the medicine, or damage from the seizures, or a combination of both, or something else entirely. No one could tell us why it was happening, and no one could tell us if it would get any better.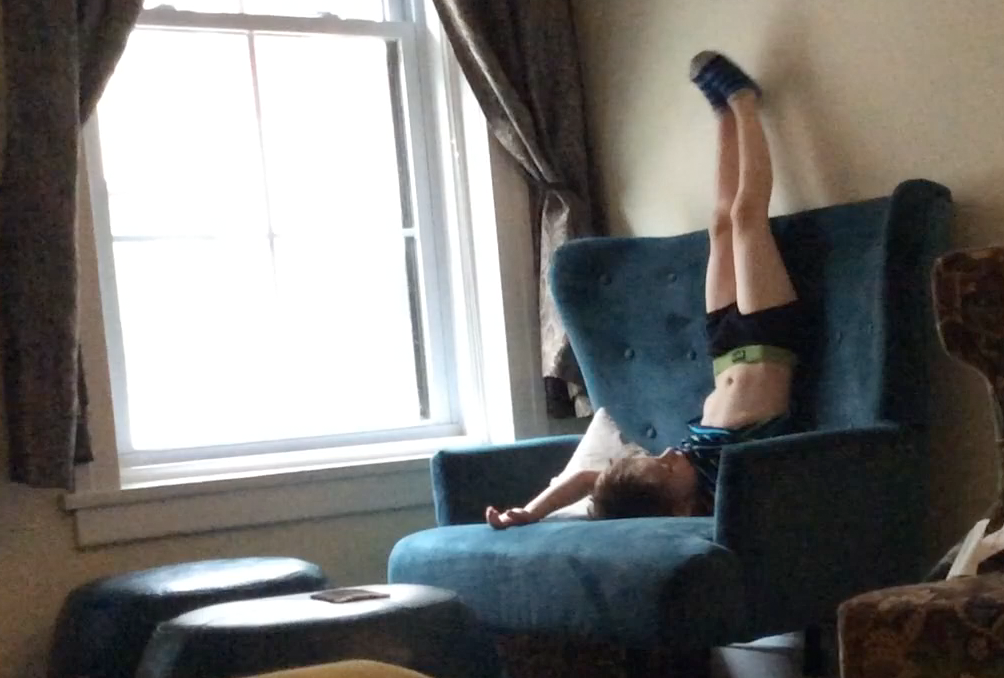 In the video, he was having one of his typical outbursts. I say typical, but they were typical for where he was, but not typical for the almost five years of life he had before his seizures started. His brain would "go backwards", as he eloquently put it during one of his lucid moments, and he would start hitting, scratching spitting, and screaming. The picture above was another symptom where his body would take control and he would somersault or flop around on the couch or the floor. The image at the top of this post was of him throwing a toy at me while I filmed the outburst.
On a good day, we would only have a few, short episodes. On a bad day, we'd spend hours holding him down at bedtime. It was agonizing as a parent to see that happen to my child, especially when the outbursts ended with him expressing such remorse for what his body did and, I suspect, terrified that he wasn't able to control it.
Watching that video, the thoughts that I had lost my son and that his life was going to be nothing more than managing one uncontrollable outburst after another for the rest of his life came rushing back. The feeling of desperation, the praying that there would be some relief, some help for him, some help for us, came back, as well. After a few seconds, I was so overwhelmed that I clicked stop, a luxury I have now that I wish I had back when this was actually happening.
When I got home, I told my wife that I had pulled up the video and that it upset me, and she comforted me like she always does. She asked if I had deleted the videos. I told her I didn't, but I didn't tell her why because I didn't know myself. Am I keeping them to remind me of how hard it was so that I can appreciate where we are now? Are they clinical files incase someone, years from now, can explain to me what they were and why they happened? Do they matter, or should I just wipe them from my hard drive and let Time do the same thing for my memories?
Tonight, I don't know what I should do with those videos, but I did know what I should do with my son, which is the same thing I've done since he was born, in good times and in bad. I laid next to him listening to him suck his fingers as he started to drift off to sleep. I kissed him on the forehead and told him that I loved him more than anything, and that I was lucky to be his father.