My son has always been a good traveler. When we lived in Colorado, we would visit our families in Florida and California, flying across the country a few times a year. When my son was old enough to have his own seat, he decided to take mine at the window, relegating me to the middle seat. After nearly every flight, he tells me that I can have the window seat "next time", only to change his mind when we get in line to board the next plane.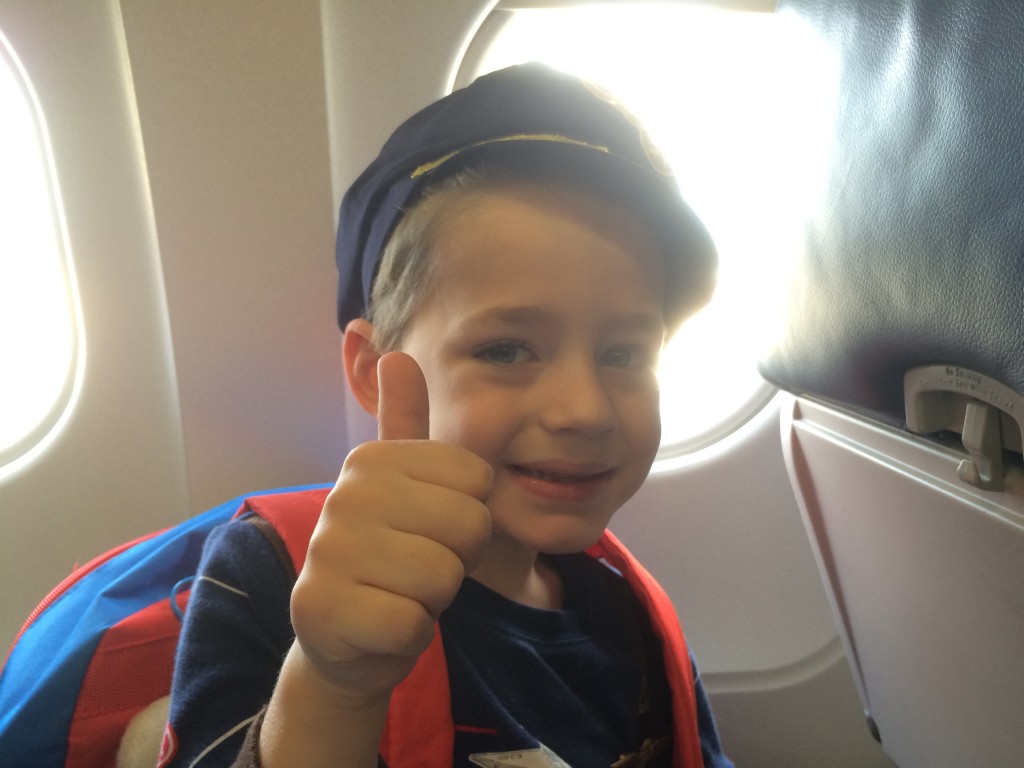 As good a traveler as he is, it's still stressful traveling with a child. Getting out of the house, to the airport, through security, and seated on the plane without forgetting a toy or a favorite blanket (or a child) can be a daunting task, no matter how well we prepare the night or the week before. Those people who travel with more than one child should automatically earn a merit badge. That's a level of legendary coordination, preparation, and timing that I've only read about in books and saw scratched on the back of a stall door in the airport restroom.
The more we traveled, though, the more the experience went from a general feeling of panic to more of a controlled chaos. We figured out what preparations we could do the night before and how early we wanted to be at the airport so that there was no praying that we are able to drop our bags off in time or pushing a stroller in full sprint to the gate. Worst case, we make it through security with enough time to hit the restroom before boarding the plane. Best case, we can also grab a lunch and a magazine for the plane. Usually, we wind up somewhere in between, which as far as traveling with children is concerned is pretty much the sweet spot.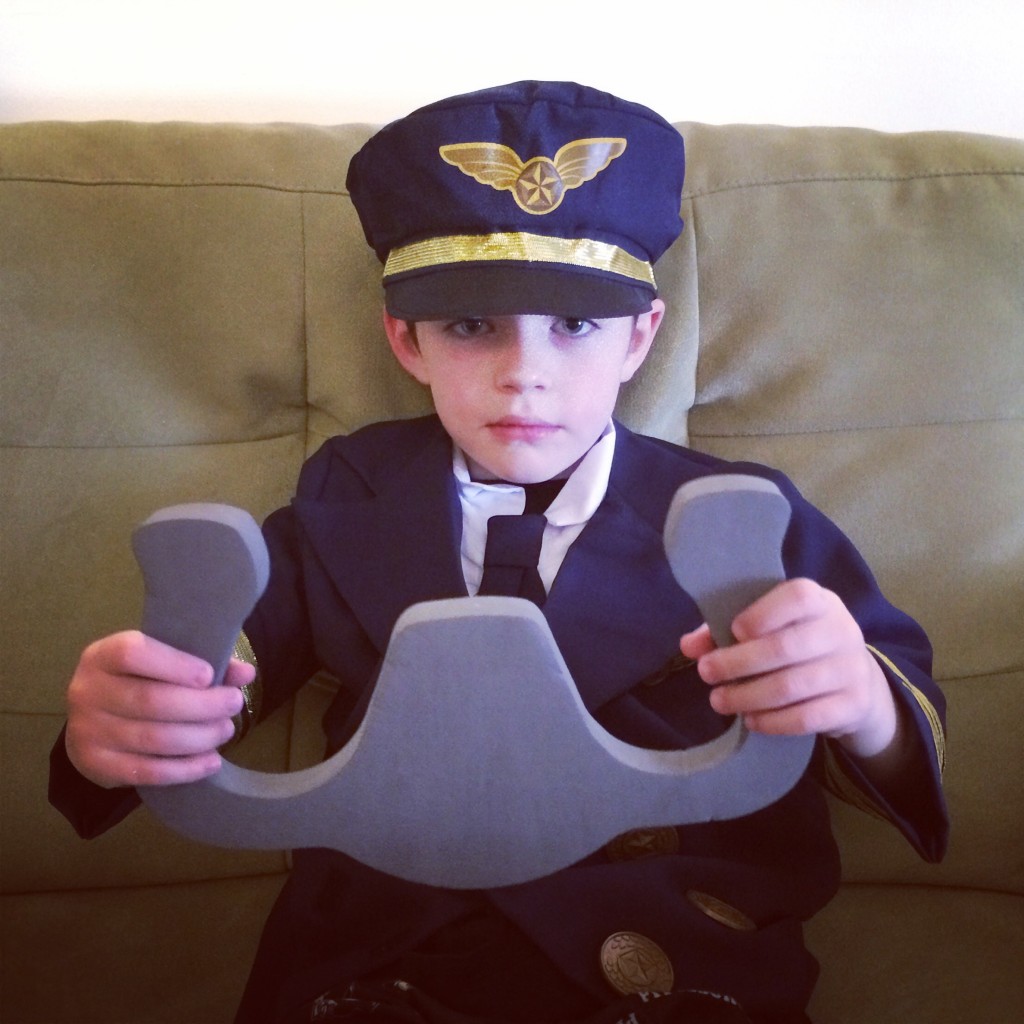 This year, another variable was added to complicate our travel, and that was the ketogenic diet for our son's epilepsy. The ketogenic (or keto) diet is a high-fat, low carb diet that has been shown to have positive benefits for kids with difficult-to-control seizures.  The diet requires a specific fat-to-everything-else ratio, and each ingredient must be measured to a tenth of a gram. The sources of fat for the diet are butter, mayonnaise, or oil, each of which present challenges when traveling by plane. For example, mayo and butter are both perishable and need to be refrigerated. Mayonnaise and oil are liquids according to the TSA and fall under the 3 ounce rule.
Our son, as well as many other "keto kids", prefers to take his fat as an oil chaser with his meal. This allows him to eat "normal" food without having to incorporate butter or mayo in everything, but of the three sources of fat, oil is the one least likely to be found inside an airport terminal. We may be able to find a packet of mayonnaise or a pat of butter in a sandwich shop, but any oil that we find will be suspect in terms of purity, and there shouldn't be a lot of guessing when it comes to the diet since a possible outcome of a bad fat ratio is a seizure.
Since we've been on the diet, we've made a number of trips and we're getting better at accommodating the diet in our travels, so I wanted to pass along some insight for those of you that are just starting the diet or are concerned about traveling while on the ketogenic diet.
Pack Snacks For The Plane
Typically, we'll measure and pack the food the night before the trip. Travelers are allowed to food through the security checkpoint, so we will pack a lunch and a snack. For the fat exchanges, since our son prefers oil, we use the [easyazon_link identifier="B000WKNW2Q" locale="US" tag="lightningbuddha-20″]Medela Breastmilk Containers (2.7 Ounce)[/easyazon_link] bottles. They seal well and, at 2.7 ounces, they are under the TSA 3 ounce rule but provide enough capacity to hold more than a meal's worth of oil. Since different meals might have different amounts of oil, each container gets labeled and paired with the associated food, and we might pack an extra oil in case we get delayed and need to rely on airport terminal food.
When using mayonnaise instead of oil, the prepackaged [easyazon_link identifier="B00HZAJHR0″ locale="US" tag="lightningbuddha-20″]Hellmann's Mayo Packets[/easyazon_link] are a great option. Treat them as liquids going through TSA, but since they are sealed, they won't spoil sitting out on a long delay on the runway. You may be able to score some of these inside a restaurant in the terminal, too.
In every case, weigh the food before you get on the plan. For the scale to work, it needs to be on a flat, level surface, which is impossible at 35,000 feet.
Pack The Scale And Ketogenic Guide In Carry-On
We pack our scale and ketogenic manuals in our carry on. Both get used for every meal, so whether it's because of an extra long flight delay or a forgotten lunch, the scale, manual, and an open shop or restaurant are all we need to get food for our son at the airport. Never pack these items in checked bags.
Use TSA Pre-Check
One of the best investments we made recently was to get both my wife and I signed up for TSA Pre-Check. For $85, we can now use the TSA Pre-Check line, which means we don't have to take off our shoes, or take our liquids or laptops out of our bags. Less disassembly on the front end means less reassembly on the back end, and it makes the whole security screening process less stressful. In order for both of us to go through the Pre-Check line, both of us needed to apply for the program, so keep that in mind.
You Can Travel While On The Ketogenic Diet
Finally, I wanted to let you know that you can still travel while on the ketogenic diet. The keto diet brings with it a lot of lifestyle changes. Dining out, birthday parties, and playdates all require special considerations for food. One of my fears before starting the diet was that we wouldn't be able to travel. Where would our son eat? What would he eat? The answer is easy. Ever place we travel to will have food.  If we aren't staying with friends or family, we'll book a hotel that has a kitchen, which gives us more options to prepare food ourselves and in advance. But even without the kitchen or a refrigerator, we bring our scale and keto guide, buy a bottle of canola oil which doesn't need to be refrigerated and we're set to jet.
I hope these tips help. If you have any travel tips that you would like to share, please do so in the comments.
Happy travels!