There have been times when I have wondered how my family's life would be different if my son didn't have epilepsy. There have been times when I have wondered what it would be like even if his seizures were under control, or if he didn't have the side effects that he does from his medications. But a television show forced me to confront a much tougher question.
I'm a big fan of the show Black Mirror, and I found a similar show on Amazon Prime called Electric Dreams, based on short stories from Phillip K. Dick. In an episode called The Commuter, the protagonist is a father who has a son prone to violent outbursts. As the story develops, the father is offered the chance for a different life, an easier life, in which his son was never born.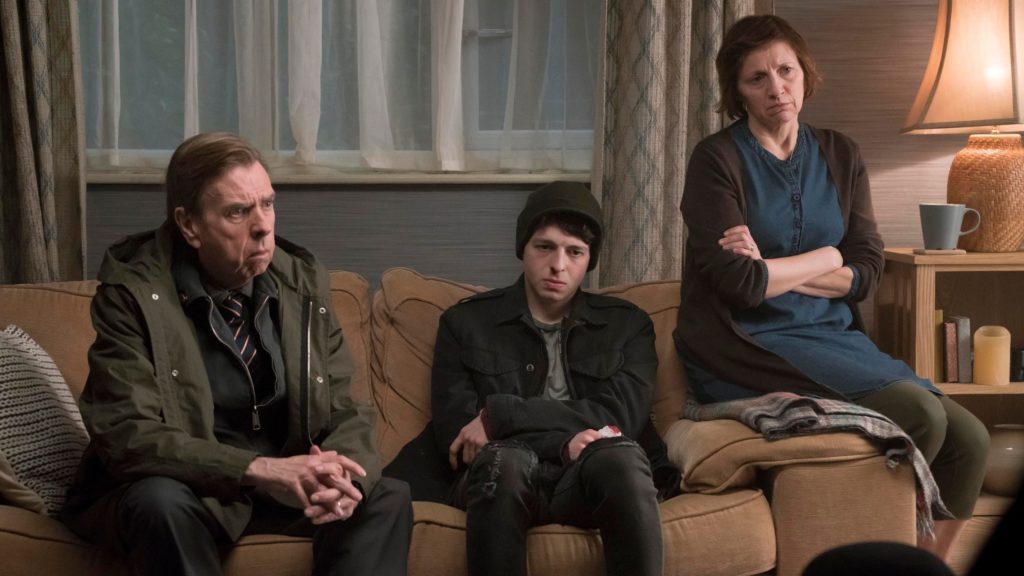 As I watched the episode, I thought about turning it off. The story hit too close to home, because I've also thought about what my son's future will be like if we can't get his seizures under control. I've wondered what his future will be like if his emotional and behavioral issues weren't able to be controlled. And I was ashamed that, when things were at their worst, I also wondered where my life would be if my son wasn't born.
Even writing it down, I feel sick. I'm looking at those words and I'm not sure where to go with them. I want to spin it to be about my son because this wasn't the life that I dreamed for him. But, while that is part of it, there is also a selfish component. When we were having to hold him to control his angry, dangerous outbursts, my thoughts went to darker places. I thought about having to do that for the rest of my life. I thought about someday having to put him in an institution or visit him in jail. I dreaded the phone call where someone on the other end tells me something that my son has done that we can't excuse or take back. But those thoughts weren't about what his life would look like. They were about what my life would look like.
Our life is hard sometimes. It's also amazing, and we're very fortunate in so many ways. But it's also impossibly hard. It's hard to watch my son struggle every day. It's hard to feel like everything is always out of our control. It's hard to keep having conversations about what to try next because everything we've already tried didn't work. It's hard to hold on to hope for a future that is different than what is in front of us. It's hard to not let fear take over and seek out alternative paths.
But having the thought isn't the same as wanting it to be true. If I were given the choice, I would choose this life every time. I would choose my son every time, because being his father is one of the best things about my life. Being his father has made me a better person and a better man. Being his father has opened me up in ways where I can have these impossible thoughts and come out the other side knowing that I am where I am supposed to be. And every day, when I see his face, I also know that I am where I want to be.
---
Also published on Medium.