The idea of normal for me six months ago feels very different from it does today.
Six months ago, none of this was happening. We were an ordinary family with an exceptional boy growing up in a normal way without seizures, without medicine, and without a diagnosis.
Then the seizures came, and our normal changed. Normal was daily medication. Normal was carrying a rescue medicine with us where we went. Normal was explaining to caregivers and teachers what to do in case of a seizure when we barely knew ourselves.
That was our normal for awhile. But then the seizures changed, and the medicine he was on also needed to change. Only, that medicine didn't work, so our normal became more seizures, and hospital stays, and testing, and a search for answers.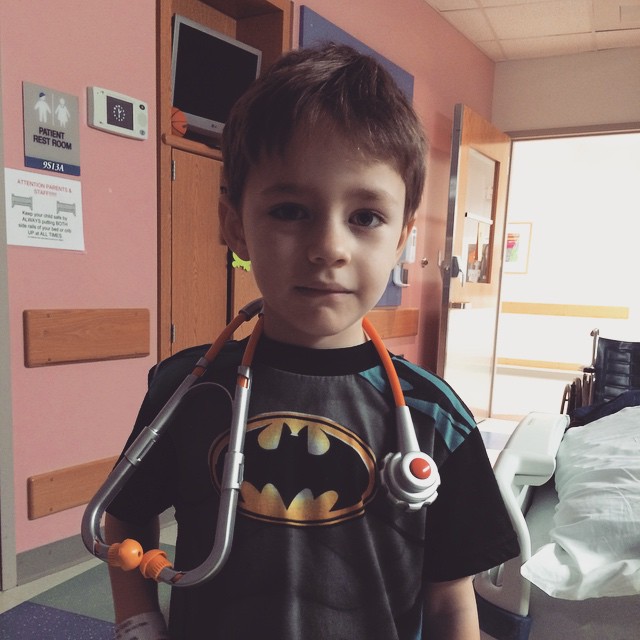 This last hospital stay, a bad reaction to one of the medicines caused something called ataxia, which means our son basically lost control of his body. Thankfully, when they stopped the medicine and he is slowly gaining back control of his body and his mind, but we're left to wonder how fully he will recover
Six months ago our normal was talking about how our son would be a hockey player when he grew up. Now we're just hoping we can regain what was lost, and hopefully figure out a cause, or a treatment, or preferably both.
We're still in a place where we don't know what our new normal is going to be. But whatever the future holds, there is one thing that will always be part of our normal, and that is making our son feel exception.
Because he is.